Career Counselor Available at the College

Career Counselor Michelle Haynes
Michelle Haynes recently joined the College of Criminal Justice to provide career counseling for students in the criminal justice field.
"As a career counselor, I'm dedicated to helping students discover and achieve their career goals," said Haynes. "I am passionate about helping students successfully make their transition from 'backpack to briefcase' as they enter the workforce in their chosen career path."
Haynes can assist students with career development, counseling, and assessment and can teach students such skills as resume and cover letters, job search strategies and interview preparation. She is available at the College of Criminal Justice in A251 (Dean's Suite) on Tuesdays and Thursdays from 8 a.m. to 5 p.m. and on Fridays from 8 a.m. to noon. During the rest of the week, she is available at the SHSU Career Services Office in Room 210G in ABIV. She can be reached at (936) 294-2535 or at mhaynes@shsu.edu.
The 2014 Criminal Justice Career FairHaynes' services will come in handy to help students prepare for the 2015 Criminal Justice Career Fair, which is scheduled for Wednesday, March 4 from 10 a.m. to 2 p.m. in the Lowman Student Center Ballroom.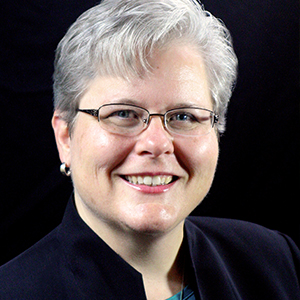 The annual event attracts dozens of employers in law enforcement, corrections, victim services, private security and forensics offerings jobs or internships in the field.
Before joining SHSU in October, Haynes served in career services positions in the Lone Star College System for eight years. She was a program manager and career counselor at Lone Star College - Montgomery; an academic advisor at Lone Star College – Tomball; and a career counselor at Lone Star College – CyFair.
"Career Services is a great resource for students," said Haynes. "I am excited about the opportunity to assist criminal justice students and alumni with their career-related decisions, job searching, and preparation into the workforce."

Friday, January 9, 2015
Email This
BlogThis!
Share to Twitter
Share to Facebook
Share to Pinterest
Monthly Archive