Tue Apr 14, 2015
11:00am - 11:30am
Back Lawn at The Woodlands Center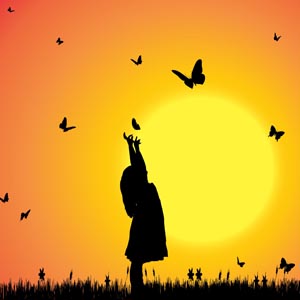 In recognition of Child Abuse Awareness Month, the Victim Studies Program has planned an event at The Woodlands Center featuring a butterfly release and speakers in the field of child abuse and neglect.

The idea was the brainchild of two undergraduate classes as a way to raise awareness among the broader community about child abuse prevention. The event will feature speakers from , stressing the importance of individuals, families, agencies and communities working together to prevent child abuse.

In Texas, there were 66,572 confirmed cases of child abuse and neglect in 2014. In the Houston region of 12 counties in Southeast Texas, 9,020 have fallen victim to the crime, with 567 victims in Montgomery County alone.
Child Protective Services is responsible for investigating reports of abuse and neglect of children and providing services to children and families in their own homes. They also place children in foster care and adoptive home.
Finally, the agency provides services to youth in foster care to help them make a successful transition into adulthood.

Bikers Against Child Abuse is an organization dedicated to providing a safer environment for abused children. Working in conjunction with state and local communities, the group offers two volunteers for each child, supporting them in their neighborhoods, in courts or at parole hearings. The bikers accompany children to interviews or offer rides with the organization.

The Court-Appointed Special Advocates program provides a voice for children in the criminal justice process. By recruiting, training and supporting citizen volunteers, these advocates represent the child's interest in court hearings and provide critical information to ensure children's rights and needs are being met during their time in foster care.