As a doctoral student studying drug cartels in Mexico, Dr. Nathan Jones was given the nickname La Barbie after an American who became a Mexican drug lord and wound up as a snitch. The locals were convinced the young, clean cut student was a CIA or FBI agent.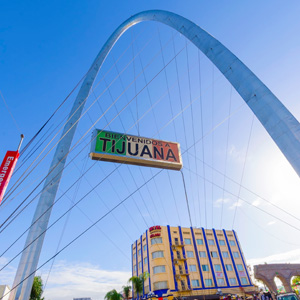 As a Dissertation Fellow with the Institute for Global Conflict and Cooperation, Dr. Jones travelled to Mexico City, where he interviewed high level officials about the fight against the Arellano Felix cartel, and to Tijuana, where he spoke to local police, business leaders, and state officials about the impact of the cartel in the community. His research compared the American and Mexican responses to the drug cartel and concluded that both countries had differing views on the structure of the organization because they were examining different parts of the same cartel. Wherever Dr. Jones went, his nickname – and false impressions -- went with him.
In Mexico City, while his landlord was installing a lock on his apartment to prevent petty theft, Dr. Jones was bitten by his dog. The landlord feared retribution because he believed his dog bit an FBI agent. During a meeting over coffee with Mexican politicians, they jokingly asked him to do a flip "so we can see the listening devices fall out of my pockets."
"People thought I was a FBI or CIA agent," said Dr. Jones. "I am not, nor have I ever been. People also thought I was military. I am just an academic interested in drug cartels."
Dr. Jones regularly witnessed the aftermath of drug violence on Mexican streets, bullet holes in Tijuana where police were killed in gun battles and a non-descript white van suddenly lit up with lights and sirens. He didn't know if the van was occupied by police or cartel leaders.
Despite the evidence of violence, Dr. Jones only experienced one unnerving incident. A few day after giving an interview on his work to National Public Radio in San Diego, he was suddenly pulled over by a transit police office and approached tactical style with a 9 mm and AR-15 rifle. While he admits he was speeding, he still doesn't know if it was because of the media interview or whether they viewed him as an America crossing the border for drugs or prostitution.
In his research, Jones has been able to document the U.S. and Mexican responses to the cartels, with each project addressing the same problem from a different perspective. Mexican authorities saw the organization as a flat structure, because they looked at high-level leaders in the Columbian cartel, whereas, the U.S. saw it as a hierarchical structure, because they were looking at drugs coming into the country and considered the levels of management needed for the cartels to get them here.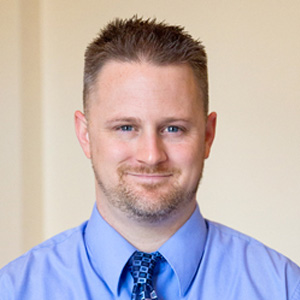 Dr. Nathan Jones
"I had a very enjoyable time in Mexico," said Dr. Jones. "I loved the Mexican culture and I improved my Spanish significantly. I think it is important to have an on-the-ground sense of what is going there. I respect the different methods used in research and I believe it can be quantitative or qualitative. It all brings something to the table."
After graduating from the University of California in Irvine, Dr. Jones was accepted for a post-doctoral fellowship at the Baker institute at Rice University, where he worked on drug policies and helped write the proposal for the Mexico Center, a $1.8 million grant to fund a project which looked at improving relations between Mexico and the U.S, with Dr. Tony Payan. in many fields, including energy reform. Dr. Jones started the Baker Institute Viewpoint, a blog that featured experts on policy-related issues. As well, he wrote policy memos on issues involving Tijuana.
As an Assistant Professor at Sam Houston State University teaching undergraduate and graduate students in the Department of Security Studies, he brings the topics--including border security, homeland security and transnational violence networks—to life through his experiences and his perspective resulting therefrom.
"The College of Criminal Justice is amazing and we have some amazing students," Dr. Jones said.