New Course in Contemporary Issues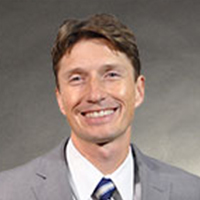 The Department of Security Studies will rip the news from the headlines in its latest course to explore Contemporary Issues in Homeland Security.
Taught by Dr. Russell Lundberg, the undergraduate class will explore the latest trends emerging in the homeland security enterprise, which addresses all forms of threats to the United States, such as terrorism, natural disasters, epidemics, immigration and citizenship issues. One of the emerging issues that will top the agenda will be ISIS and whether it poses a greater threat than Al Qaeda.
"While terrorism is an important issue, the Department of Homeland Security has so many more things to consider," said Dr. Lundberg. "This will be a great opportunity to get information on the Homeland Security Enterprise and more direct experience with the issues they are dealing with today."
The class, CRIJ 4377: Special Topics in Criminal Justice, Contemporary Issues in Homeland Security, meets Mondays and Wednesday from 3pm to 4:20pm.
New Section Added for Global Terrorism and Homeland Security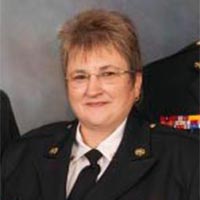 Due to its popularity, the Department recently added a new section on Global Terrorism and Homeland Security, which will be taught by Laurie Christensen, Assistant Chief of the Harris County Fire Marshal's Office. The course will provide an overview of the war on terrorism such as the research and analytical skills needed to combat threats from both a public and private perspective. In this Post 9/11 world, the United States and other western interests continue to live under the constant threat of a potential terrorist attack.
Christensen will ask students to explore how law enforcement and emergency response work forces are making strides in the ever-changing threat perspective that includes how they themselves are becoming targets within the United States. Discussions will include the national response framework, cyber Security and those agencies who diligently track risk factors abroad and in the United State. The class, CRIJ 3394, is offered online.