Fri, Oct 2, 2015
9:30 a.m.
CJ Courtroom
Dr. Wayne Osgood, a Professor of Criminology and Sociology at Pennsylvania State University, will discuss "Contributions of Friendship Networks to the Diffusion and Prevention of Delinquency and Substance Use" at the Beto Chair Lecture for the fall semester.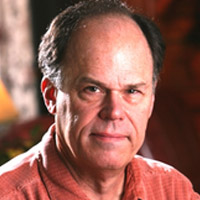 Dr. Osgood conducts research on a variety of topics concerning delinquency and other problem behaviors during adolescence and early adulthood. The major focus of his current work is adolescents' friendship networks. His talk will summarize findings from the PROSPER Peers Project about ways that involvement in illegal behavior may be shaped by adolescents' choices of friends and about how prevention programs can take advantage of those same processes to reduce those behaviors.

The PROSPER Peers Project gathered data on friendship choices and illegal behavior every year from 6th through 12th grade for students in 27 small communities in Iowa and Pennsylvania, which provides a unique opportunity to examine the co-evolution of friendship networks and behavior across this critical period of growing independence. Work to date has addressed the cohesiveness and status of delinquent versus non-delinquent groups, the interplay of selection and influence in contributing to the similarity of friends for problem behavior, and the role of friendships for exposing adolescents to additional adult influence from friends' parents.

A valuable feature of the PROSPER Peers Project is that it is part of study of prevention programs with proven effectiveness for reducing future delinquency and substance use. The study has shown that these programs also alter schools' social networks in ways that would reduce the potential for antisocial influence, and additional evidence indicates that program benefits diffuse from participants to non-participants through friendship connections.
In addition to these topics, Dr. Osgood has conducted research on a variety of programs for juvenile offenders, including prevention, diversion, and residential programs. He also has written about statistical issues for the analysis of deviant behaviors, of longitudinal data, and of program evaluations.

Dr. Osgood serves as the editor of Criminology, an official journal of the American Society of Criminology (ASC). Dr. Osgood was named a Fellow by the ASC in 2005 and served as a member of several prestigious panels, including the National Consortium on Violence; the MacArthur Research Network on Transitions to Adulthood, 1999 – 2010. He has also served on the editorial boards of Criminology and Public Policy, Journal of Quantitative Criminology, Journal of Research on Adolescence, and Criminal Justice and Behavior, to name a few.

Dr. Osgood received his Master of Arts and Ph.D. in Psychology from the University of Colorado, Boulder