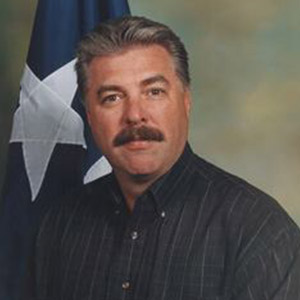 Retired Lt. Dan Webb of the Texas Department of Public Safety (DPS) was one of the first officers in the state certified in sobriety field testing and as a drug recognition expert (DRE). Last month, he was named the latest DRE Emeritus for the honor and integrity he brought to the nationwide program.

Although he retired from DPS five years ago, Webb was recognized by the International Association of Chiefs of Police for his legacy of keeping roads safe by identifying drunk and drugged drivers. He trained hundreds – if not thousands -- of law enforcement officers, school personnel and employers to recognize the signs and symptoms of impaired driving. He was the first instructor for the DRE program in Texas and had been a regular presenter for the Impaired Driving Initiatives programs at Sam Houston State University.

"As a police officer, you want to save lives," said Webb. "Those opportunities are few and far between. What I tell my rookies is that when you take a drunk driver off the road, you will have no idea how many lives you saved that night. That person could drive down the road, cross the yellow line and kill four people. It is one of those things you can look back on and say 'I saved lives.'"

As a highway patrol officer, Webb was one of the first officers in Texas to be trained in the new Standardized Field Sobriety Test (SFST) in 1984, which provided scientific-based testing for drunk driving. That testing includes such techniques as following a pen with the eyes, standing on one leg, walking a straight line and touching the index finger to the nose. Prior to the standardized test, officers developed random practices for roadside testing, such as dropping coins on the road and asking suspects to pick them up in order or reciting the alphabet.

The science behind field sobriety testing led to more convictions for drunk driving across the country.

With the increase in drug use in the 1980s, the National Highway Traffic Safety Administration (NHTSA) developed a standardized protocol for testing suspected impaired drivers for drug use, beginning with the Los Angeles Police Department. When training began in a few other states, Webb went to New York to become certified in the practice. Shortly after returning to Texas, the training turned out to be a life-saver for a young infant taken in custody with her mother.

The mother was pulled over, with her infant in the back seat, for suspected possession of heroin. During the interview, Webb saw the baby "on the nod," a classic heroin symptom, and he immediately called for emergency medical service. The mother had hidden heroin in her baby's diaper, and the child ingested it. If it had been only 15 minutes later, the infant would have died.

Following his certification, Webb traveled the country to train other law enforcement officers and develop curriculum in techniques to identify specific types of drugs used in impaired driving cases. Unlike the sobriety test, drug use can be detected by practices developed in the medical field, including pupil size and dilation, blood pressure and pulse rates, and temperature. "Drugs affect the entire body," Webb said. "I went to Maine, California, Idaho, Florida – all over. I trained hundreds if not thousands of law enforcement officers how to be Drug Recognition Experts."

In those days, crack, LSD and marijuana were popular while today the most frequent drug found in impairment cases is prescription drugs, Webb said.

Although Webb is no longer involved with the program, he still monitors its progress.

"Dan was and is still highly respected in the 'DRE World'," said Cecil Marquart, Director of Impaired Driving Initiatives at Sam Houston State University, who nominated Webb for the award. "I often hear some of the seasoned Texas DRE Instructors comment on Dan's ability/skill in training the Physiology Module of the DRE Basic Course (a module that most instructors dread instructing). Dan was and is a mentor to me. His commitment and loyalty to the DRE Program has played an integral role in the success of the Texas DRE Program. He is very of deserving of the DRE Emeriti Award."