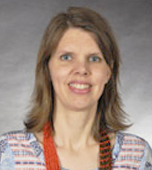 Dr. Lisa Muftić was recently appointed as Director of Undergraduate Programs in the Department of Criminal Justice and Criminology at Sam Houston State University.
She will work closely with current Department Chair, Dr. Gaylene Armstrong, on developing new initiatives that will expand the educational opportunities for the more than 3,000 undergraduate majors in that department.

"This unique combination of research and teaching interests makes Dr. Muftić the ideal faculty member to assist in overseeing our undergraduate programs – both the Criminal Justice degree and the rapidly expanding Victim Studies degree," said Dr. Armstrong.

"I'm thrilled to take on this new role," said Dr. Muftić. "It's very exciting to see the growth in our undergraduate programs, and I'm looking forward to helping shape the academic opportunities that our students have in the Department of Criminal Justice and Criminology."

Among the Department's undergraduate initiatives, Dr. Muftić will focus on increasing the Department's involvement with the Honors College, which attracts highly competitive students and creates a stimulating intellectual environment on campus. She also plans to further expand the department's involvement with McNair Scholars, a program which prepares talented, low-income, ethnic minority students for the pursuit of doctoral degrees. Dr. Muftić has a special affinity for first generation students.

"On a more personal level, I identify with the students at SHSU," Dr. Muftic said. "Like many of our students, I too was the first in my family to graduate from college. I understand the unique challenges this poses. As such, I'm especially looking forward to working with programs on campus - the Honors College, McNair Scholars, First Year Experience - that provide resources to help meet the distinctive needs of our student population."

Dr. Muftić's teaching and research expertise spans both Criminal Justice and Criminology as well as Victim Studies. Her work explores the intersectionality of interpersonal violence perpetration, victimization, sex, and justice responses. Relatedly, she has extensive experience in the areas of violence against women, human trafficking, and international criminal justice issues, with special expertise regarding the situation in Bosnia and Herzegovina. Dr. Muftić's research was recently recognized by the American Society of Criminology Division of Victimology when they named her the 2015 Research Award recipient.

"This distinguished award serves to further underscore Dr. Muftic's national reputation as an expert in her field" noted Dr. Armstrong. "We are fortunate to have her on our faculty."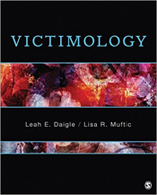 During the 2012-2013 academic year, Dr. Muftić was appointed the United States J. William Fulbright Scholar to Bosnia and Herzegovina where she was a visiting faculty member with the Faculty of Criminal Justice Sciences, Criminology and Security Studies at the University of Sarajevo. She has conducted field work in Bosnia and Herzegovina related to intimate partner violence, law enforcement responses to human trafficking in the region, and the impact reformation efforts have had on police attitudes and behaviors. Dr. Muftić recently co-authored her first book, Victimology, with Dr. Leah E. Daigle, and she has published scholarly works in well-respected refereed journals including Justice Quarterly, Crime & Delinquency, and the Journal of Research in Crime and Delinquency.