Professional Studies
Dr. Randy Garner will link practitioners in the field with educational and research opportunities at the College of Criminal Justice.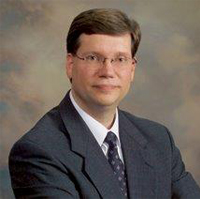 Dr. Randy Garner was appointed as Director of the Division of Professional Justice Studies to link practitioners in various aspects of the criminal justice field with educational and research opportunities available at the College of Criminal Justice.

"I look forward to developing a stronger connection between the practitioner community and our great college," said Dr. Garner. "As a former police chief and fellow practitioner myself, I have a particular affinity for those who work in the various criminal justice fields. Sometimes they are not always aware of the many educational and research opportunities that an academic institution such as ours has to offer. I hope to influence that in a positive way."

Dr. Garner serves as the coordinator of master's programs in Criminal Justice Leadership and Management and helps to recruit working professionals in criminal justice, including law enforcement, corrections, probation, parole, victim advocates and private security, into graduate level courses. His expanded responsibilities include admissions, logistics, policy development, recruitment, and student appeals, to name a few.

In addition, Dr. Garner will increase cooperation between the academic programs and practitioners to share important research and technical support with professionals on the front lines of criminal justice. "We have a great deal of useful research that occurs all across our college, and we need to make sure that those in the practitioner field are able to access and derive a benefit from this information," Dr. Garner said.

The College of Criminal Justice offers two graduate degrees designed specifically for practitioners in the field to help them advance in their careers. The master's degree in Criminal Justice Leadership and Management, which is offered online and on weekends, targets mid-management positions or those seeking to move up the career ladder. The Master of Science in Victim Services Management is designed to prepare graduates to work in various areas of victim services, including but not limited to, direct service provision (e.g., rape crisis centers or victim service providers), organizational management, and social policy development. This degree will benefit persons with or without previous employment experience in the field of victim services.

The College's online graduate programs in criminal justice were recently ranked the third best in the country by U.S. News & World Report.