Animal Abuse
Animal abuse by youth is a strong predictor for future problem behaviors, a study by Graduate Student Sara Simmons found.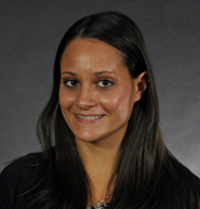 Abusing animals during youth is a strong predictor for future problem behaviors, including serious offending, marijuana use, other drug use, and deviant beliefs, according to a recent study at Sam Houston State University.

The study, by Sara Simmons, a Ph.D. student at Sam Houston State University, and Drs. Kelly Knight and Colter Ellis of Montana State University, followed three generations of families over a 27-year period through the National Youth Survey Family Study. The study was based on surveys with 1,725 youth, their families and offspring in 12 waves from 1977 to 2014.

According to the survey, 3 percent of a sample from the second and third generations of the study said they had abused animals as a child or teenager, with the average beginning at about 10 years old. Those with a history of animal abuse are more than three times more likely to use marijuana, four times more likely to use other drugs, and nearly three times more likely to participate in serious offending than those who did not participate in that behavior, the study found.

"Understanding the roots and consequences of animal abuse is important for three reasons," said Simmons, a Ph.D. student in the Department of Criminal Justice and Criminology at Sam Houston State University. "First, it is vital to prevent animals from becoming victims. The more we understand about these crimes, the more able we are to prevent them. Second, it is becoming clear that animal abuse is related to other forms of violence. . . . Third, the perpetrators of these crimes often suffer negative outcomes of their own."

In this study, serious offending included setting property on fire; stealing a car; using force; beating up or attacking another person; carrying a hidden weapon; having sex against someone's will; selling hard drugs; or paying for sex. Substance use was defined as using marijuana, hallucinogens, amphetamine, barbiturates, heroin and cocaine. Deviant beliefs was measured by items asking how wrong it is for someone to damage or destroy someone's property; use or sell marijuana or illegal or prescription drugs without medical need; get drunk or high; give alcohol to a minor; attack someone; speed; steal; or force someone to have sex. In all categories, animal abuse predicted the behavior.

The article, "Youthful animal abuse and later problem behavior outcomes: Finding from two generations," was published in Contemporary Justice Review: Issues in Criminal, Social, and Restorative Justice.

"The findings from this study are important and can be used to inform policy and practice because if we understand the impact a history of animal abuse has on a person's later life outcomes, we could provide services that could potentially reduce the likelihood of the development of these negative consequences," said Simmons. "Additionally, if animal abuse is noticed early on, services could be provided at that point to help protect animals and provide help for the individual to prevent this behavior from reoccurring."