Real Talk w/CJ
Houston Attorney Emma Cantu will discuss immigration law and people facing deportation after fleeing gang violence and poverty in their homelands on April 5.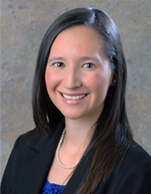 Tue, Apr 5, 2016
2:00pm
Hazel B. Kerper Courtroom

Emma Cantu is an immigration attorney who assists clients facing deportation from the United States.

The vast majority of Cantu's clients come from the Central American countries of Honduras, Guatemala, and El Salvador, and are escaping gang violence and poverty in their homeland. Some of her clients are among the waves of children that crossed the Mexican border alone over the last two summers.

"It's sad; there isn't a lot of relief for them," said Cantu of the children. "It is hard to meet the standards for asylum. You feel so bad for the things they have gone through in their lives. There is a lot of work to do, but very few of these applications will be successful."

There are several different ways that immigrants are targeted for removal by the U.S. government, including turning themselves in, being caught at the border, or following criminal court proceedings. Among the petitions that may be filed to contest deportation are an asylum, where a person faces persecution in their home country; longtime residency, where immigrants may apply for permanent residency status after five to ten years of living in the U.S. without significant criminal offenses; and through marriage to a U.S. citizen.

Cantu also has worked on deportation cases involving clients from Middle Eastern countries, who were targeted for deportation after overstaying their visas.

While Cantu focuses on deportation removal cases, there are many specialties within immigration law. These include employment cases as well as petitions for residency and visas.

Cantu is a member of the Law Firm of Arnold Lopez and Associates of Houston. The law firm also includes two criminal attorneys and two family law attorneys. Before becoming an immigration specialist, Cantu served as a criminal attorney.

For students interested in becoming a lawyer, Cantu said it is important to begin networking now by observing court proceedings, shadowing attorneys in various aspects of the legal field, and participating in internships, especially at the federal level.