Graduate Awards
Dr. Jeanne Subjack received a dissertation award and Dr. Cortney Franklin was named best faculty mentor by SHSU Graduate Studies.
A Ph.D. graduate and a faculty member from the College of Criminal Justice were recognized for an outstanding dissertation and faculty mentorship, respectively, by the Office of Graduate Studies at Sam Houston State University.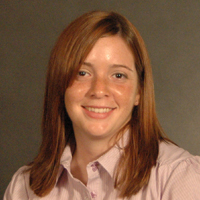 Dr. Jeanne Subjack was presented the Outstanding Dissertation Award at Sam Houston State University for her research on "Social Construction of Sexual Assault of a Child: Age Proximity of Victims and Offenders and the Relationship to Sentencing." Dr. Cortney Franklin, an Associate Professor in the Department of Criminal Justice and Criminology, received an Outstanding Faculty Mentor Award.

"I am very pleased to have the opportunity to nominate Dr. Jeanne Subjack for the outstanding dissertation award," said Dr. Raymond Teske, Chair of her committee. "Dr. Subjack wrote one of the finest dissertations, out of many through the years, that I have had the privilege to chair."

Dr. Subjack's dissertation examined sentencing outcomes of statutory rape cases in Harris County, specifically what factors had the strongest relationship to sentencing. One of the contributions of the study was to reevaluate child sexual abuse laws to ensure that they embody factual assumptions about those who engage in this behavior. One of the more important findings concerning policy is that pregnancies do not result from relationships with older men, which is a major which is a major assumption behind statutory rape laws.

"I was so shocked and honored when my chair called to tell me the news," said Subjack, who is an Assistant Professor in the Political Science and Criminal Justice Department at Southern Utah University. "Just finishing my dissertation and receiving my doctorate was rewarding enough, but being recognized for my dissertation was beyond my expectations. So much credit goes to my chair (Dr. Raymond Teske, Jr) and my two committee members (Dr. Scott Menard and Dr. Victoria Titterington). They were instrumental in this entire process and set the standard for how I want to conduct myself in my academic career."

Ph.D. Student Hae Rim (Helen) Jin nominated Dr. Franklin, her advisor, as Outstanding Faculty Mentor for her support in developing her as a writer, scholar, teacher and professional in the criminal justice field. Dr. Franklin also includes undergraduate and graduate students in research projects and helps students to become effective and efficient writers.

"Without a doubt, Dr. Franklin is deeply invested in her students so that we can be successful after graduation," said Jin. "It's a great feeling to be able to say, with confidence, that my advisor completely supports me and only wants the best for me. "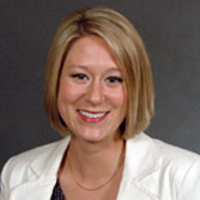 Dr. Franklin joined the College in 2008 and specializes in victimology, specifically, violence against women, sexual assault, and intimate partner violence. Her work also concentrates on gender and justice issues. Her current research has appeared or is forthcoming in the Criminal Justice and Behavior, Journal of Interpersonal Violence, Violence Against Women, Journal of Criminal Justice, and Feminist Criminology. Dr. Franklin received the inaugural New Scholar Award from the Academy of Criminal Justice Science's Victimology section in 2012. Her most recent research has examined intimate partner violence and sexual assault and victimization.

"I am so incredibly honored to be recognized with this mentoring award," said Dr. Franklin. "Mentoring graduate students is such a meaningful part of my job. I care deeply about the students and their success and want to see them excel both personally and professionally. Helen was tremendously kind for nominating me and she has been such a delight to work with. I cannot wait to see her flourish as a scholar and an academic."