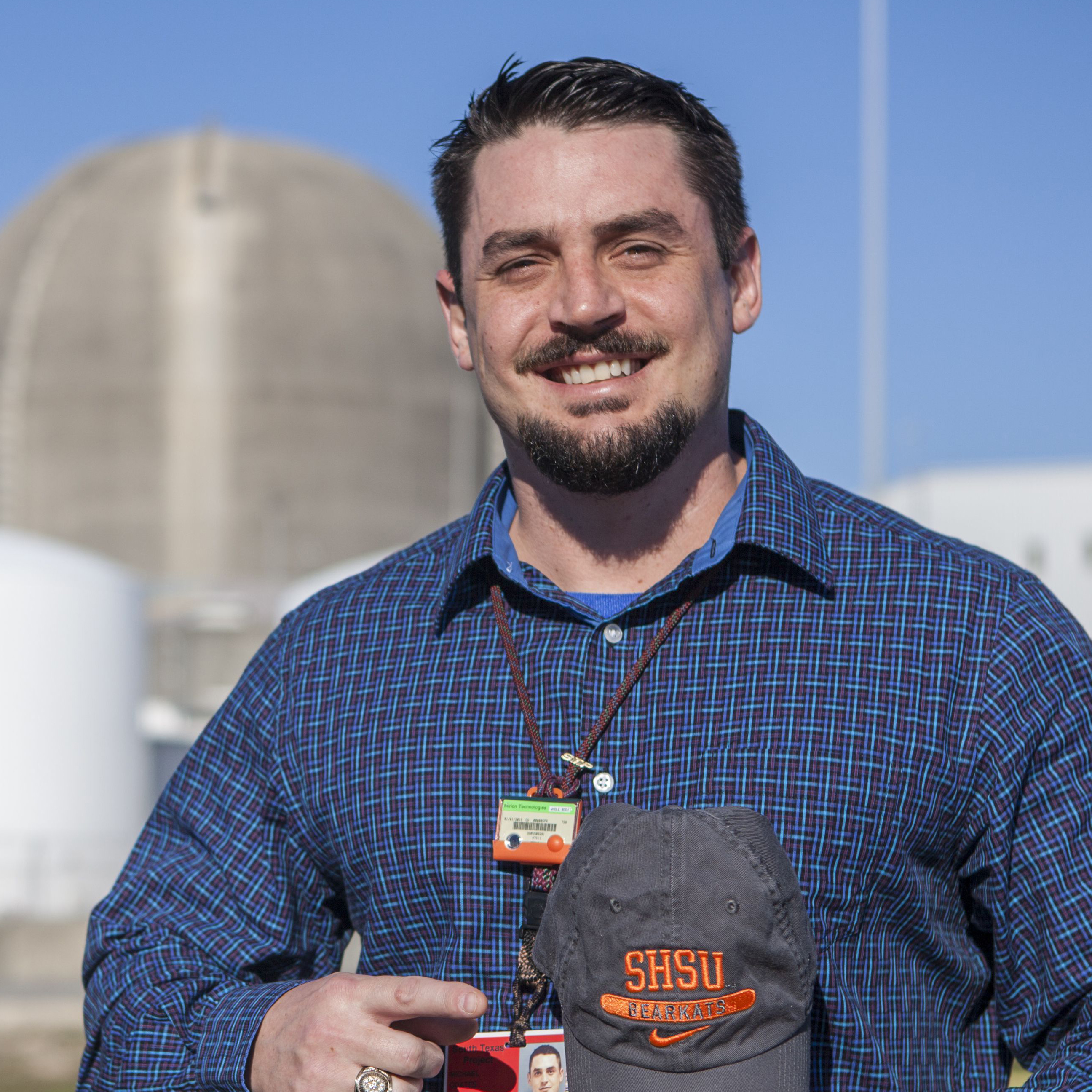 Real Talk
Learn more about protecting the nuclear industry from terrorism, natural disasters, and cyberattacks from Mike Coates of STP Nuclear Operating Co. on Sept. 22.
Thu, Sep 22, 2016
2:00pm
Hazel B. Kerper Courtroom


In Iran, a computer virus introduced through a simple USB device shut down a uranium enrichment facility, crippling the country's controversial nuclear industry. In Crimea, a hacker took down a power grid, turning off electricity to hundreds of thousands of people in the ongoing power struggle between Ukraine and Russia. In the U.S., water plants, wastewater processing facilities, and energy companies have been subject to cyberattacks.

"There is obviously a big vulnerability for critical infrastructure," said Alumnus Michael Coates, the Cybersecurity Project Manager for STP Nuclear Operating Company in South Texas.

Coates, who graduated with a master's degree in Security Studies, oversees the cybersecurity project for the South Texas Project Electric Generating Station, a 2,700 megawatt nuclear-powered facility providing clean energy to two million Texas homes. It is one of 62 commercial nuclear plants across the country regulated by the Nuclear Regulatory Commission (NRC). The NRC recently released a new set of complex federal regulations designed to protect digital computer, communications systems, and networks from cybersecurity attacks.

Coates is managing the multi-million dollar project to implement the new regulations at his facility. The NRC is expected to begin inspecting commercial nuclear facilities to the new regulations by December 2017.

Coates began his career at STP in 2008 as a security operations intern, conducting causal factor investigations, adverse trend evaluations, and protective strategy assessments. He was hired by the company after graduation to implement physical security enhancements and modifications, including vehicle barrier systems, intrusion detection systems, breach analyses, and various system upgrades.

Coates also served as the senior security coordinator of STP Security Operations, where he provided oversight of approximately 140 armed security officers responsible for plant protection.

Coates also worked in the STP IT department, managing security communication system upgrades, implementing 3D modeling and simulation technologies, and installing necessary Cyber Security modifications to critical plant systems.

"Cybersecurity is very important to the nuclear industry, and it should be to all critical infrastructure," said Coates. "We must ensure our critical equipment and systems continue to remain insulated and protected from cyber-attacks."